MULTIAPP SOLUTIONS. WHO WE ARE
We are Multiapp Solutions
Multiapp Solutions was created to meet the needs of modern business in a new Internet age.
Our main office is located in Heraklion Crete and we are preparing our new office in Athens.
The expertise, responsibility, and professionalism allow us to overcome the traditional methods of an e-shop, a mobile application, even a specialized technology and give you the possibility to get in touch with simple steps to the new challenges of the times we live in.
When things are not as expected, we are always there for you, helping you, collaborating with you, and advising you.
Contemporary design creation and web design, unique promotional – advertising, and consulting services.
View portfolio
Read testimonials
Motivated by the will to grow and the desire to improve its performance in a demanding environment such as the Internet has succeeded to enhance its skills, and invest time and assets in order to be a pioneer.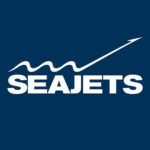 "Effective support, modern booking engine design/application"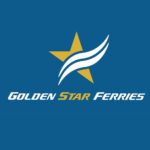 "Innovative design, outstanding support"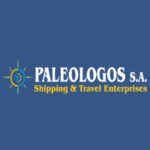 Shipping & Travel Enterprises
"Exceptional service! Communicated and made sure I understood the changes that were made! Highly recommended…"
Our customers who use our Booking Engine
Choose from listed categories below to see all of our projects

Have a project for us? Call us now!
DIMITRIOS MAKRIS
CEO & Founder
I.T. & GDPR Consultant, Engineering
iOS & Android Developer
OUR PROCESS
We are developing a comprehensive digital strategy instead of just designing your website!
First Contact
First, we set up a friendly, in-person meeting. Listening to you is one of the most important steps in our process.
The initial talk is always free and includes some pretty decent coffee.
Discussion & Planning
No one knows the vision and goals of your business better than you do. Planning, research, and maybe a few more coffees are the most common ways of finding the best solution for your problem. We'll take our time here. It will help save a lot of time (and a lot of money) down the road.
Final Strategy
Great design is a combination of look and feel. It dictates the first impression visitors will have of your business and brand. We will develop an operations circle and a plan tailored to your needs, based on our expertise to help your business grow.
Implementation
With deployment and final testing in mind, we go through review current material, build a content migration strategy and we proceed with browser testing, user testing, and device testing.
Control
After your new website or App has been unleashed, we will help you in with Search Engine Optimization, Google Analytics, Analysis and Consultation, and of course taking care of bug Fixes, website maintenance, and your website hosting.
Use the form below to drop us a line and we will come back as soon as possible with an appointment and more info!
Check Out Our Social Links!